Newsletter
Get the latest news and show info via email! Sign up for the free newsletter:
Calendar
«
December 2017
»
S
M
T
W
T
F
S
26
27
28
29
30
1
2
3
4
5
6
7
8
9
10
11
12
13
14
15
16
17
18
19
20
21
22
23
24
25
26
27
28
29
30
31
1
2
3
4
5
6
Want a little Castle magic at your next event? Get in touch.

10th Annual Celtic Christmas Celebration
Port Angeles Performing Arts Center
304 East Park Ave
Port Angeles, Washington
A benefit for the Port Angeles Performing Arts Council
Ticket info!

MATINEE PERFORMANCE
Presented by the Juan de Fuca Festival for the Arts

Featuring: the Seattle Irish Dance Company, Mac MacDonald as Santa Claus, Veronica and Pamela from the Seattle Opera, and performances by the amazing Port Angeles High School Orchestra, Choir, and Band. (I'm not kidding—they're really really amazing!)
Links
Check out some artists I've played with, DJs who dig my tunes, hip venues, and things I think are cool.
On Facebook?
Follow me on Facebook and check out exclusive pictures, comments from people who come to the shows, and more!
Wander This World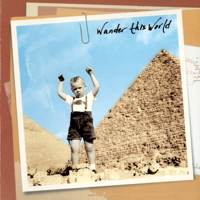 Think of this as a musical trip around the world, in the company of some amazing musicians. Some listeners think that this is a compilation. It's not. Same musicians, same session.
Tracks — Click to listen or purchase for download from Bandcamp!
Personnel
Geoffrey Castle - violin, electric violin, producer
Beth Quist - vocals, guitar, percussion, keys, hammered dulcimer
Mohammad Shaibu - vocals, guitar, African percussion
Eric Jaeger - flamenco and electric guitar
T.J. Morris - drums
Mikel Rollins - bass
Garey Shelton - bass
Anil Prasad - tablas
Recorded at Garey Shelton Studios, Seattle