Newsletter
Get the latest news and show info via email! Sign up for the free newsletter:
Calendar
«
November 2015
»
S
M
T
W
T
F
S
1
2
3
4
5
6
7
8
9
10
11
12
13
14
15
16
17
18
19
20
21
22
23
24
25
26
27
28
29
30
1
2
3
4
5
6
7
8
9
10
11
12
Holiday Concert
Newport Performing Arts Center
777 W Olive Street
Newport, Oregon 97365
(541) 265-2787
7–9:30pm
Info & tickets: coastarts.org

Darin Watkins, Eric Robert, and I will bring our Christmas magic to this beautiful performing arts center in Newport Oregon with special guests from the Oregon Coast Highland Games community as a fundraiser for the theater! Sponsored by the Oregon Coast Council for the Arts This will be our first theater concert of the season! Got friends in Oregon??


RJ Neutra E.S.
15783 18th Ave
Lemoore, CA 93245
6:30pm Solo Concert!

They heard the new CD Noel online and decided to fly me to California for a special 12 Days of CHristmas event at the Naval Base outside of Fresno California. This is special.
Educators
I have always been an advocate of community outreach performances—from college to kindergarten, it's always fun to go back to school! If you'd like to have me visit your school for assembly performances, and classroom workshops, get in touch with me or my friends at Academic Entertainment!
Deep Well Sessions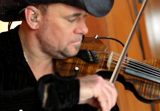 Watch "Streets of Inwood,"
from The Deep Well Sessions.
Shannon Castle Art
Feed Your Need
Use an RSS reader? The Geoffrey Castle RSS feed always has the latest list of upcoming shows!
Electric Six-string Violinist Geoffrey Castle fearlessly brings the violin back to center stage with virtuoso showmanship and a 21st century attitude.
New Holiday Album!
New album!
Noel
A Celtic Christmas
Celebration
Available as CD or download!
Celtic Christmas Performances!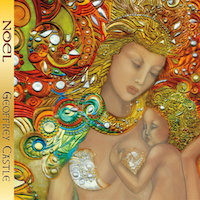 Including music from the brand-new
Noel: A Celtic Christmas Collection
and
Underhill's Angel
Tickets now available!
We're taking the magic on the road!
Performances feature The Seattle Irish Dance Company, the amazing Geoffrey Castle All-Star Band…and Santa Claus!
Albums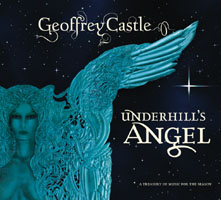 I wanted to make a CD with songs that predated the commercialization of Christmas. Melodies that are 200, 300, 400, 800 years old. A CD with deep spiritual roots, and a sound that feels right now, full of inspiration and improvisation. Eric Robert and I went into the studio with Grammy award-winning bassist Garey Shelton and these ancient melodies—some of which will be familiar, and some that I am sure will become new favorites—and we followed our own path. The result really is magical.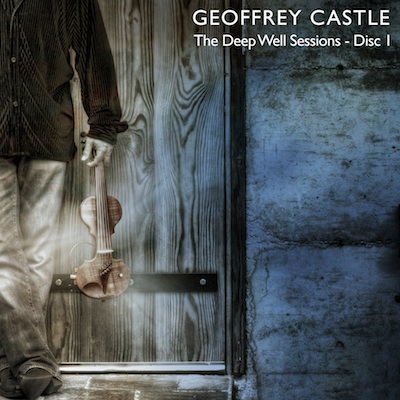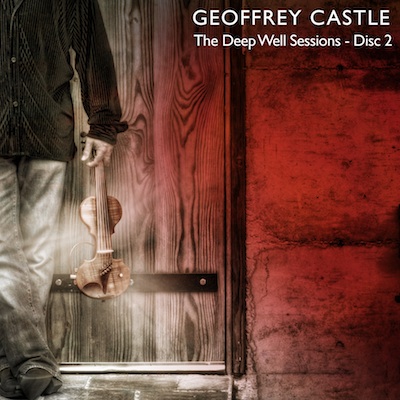 The Deep Well Sessions are a new idea. I went into Deep Well Studio, solo, and recorded 19 songs in two days. Each song was captured by a four-camera video shoot so people can see how the recording was made. One take. Every time.

Geoffrey Castle combines old school R&B, funk, jazz, blues, and gospel with traditional Celtic melodies. These seven songs feature performances by Alan White (drummer for John Lennon, Yes), Ben Smith (drummer for Heart), Garey Shelton (Grammy-winning bass player) and Eric Robert (the keyboardist featured on Underhill's Angel).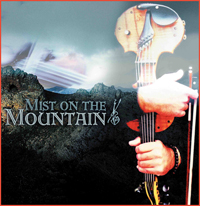 Here's what the Seattle Post-Intelligencer has to say about Mist on the Mountain:
On his solo album, the Seattle violinist offers and eleven-track collection of stunning originals showcasing his pioneering talent on six-string electric violin. Tapping ancient Celtic melodies and modern pop, rock, and jazz, Castle has creased a pure, uncluttered masterpiece. Among the gems is the ethereal "Underhill's Waltz," and a remarkable version of Miles Davis' "All Blues."
—Gene Stout, Seattle P-I
Check out music samples, then get a copy for yourself (and maybe a few for some friends!) as digital downloads or on CD!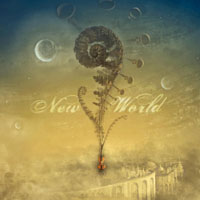 My friend, fellow violinist, and songwriting partner John Schussler and I have remastered the source of many of today's audience favorites. New World features a who's-who of the Seattle music scene (including Grammy-winning guitarist Eric Tingstad, studio and performance giants Ben Smith and Garey Shelton, Jovino Santos Neto, Dan Tyack, Jami Sieber, Mike Gordon, and more…I think it's the best ensemble recording project I've ever done. And now it sounds better than ever! Check out music samples and get it today in MP3 or WAV format—full album or individual tracks!