Newsletter
Get the latest news and show info via email! Sign up for the free newsletter:
Calendar
«
June 2017
»
S
M
T
W
T
F
S
28
29
30
31
1
2
3
4
5
6
7
8
9
10
11
12
13
14
15
16
17
18
19
20
21
22
23
24
25
26
27
28
29
30
1
2
3
4
5
6
7
8
Bake's Place Bellevue
155 108th Ave NE, Suite 110
Bellevue, WA 98004
(425) 454-2776
8–11pm
Geoffrey Castle and Celtic Night
featuring Dan Connolly

Best Place to Listen to Music on the Eastside - 405 Magazine
Best First Date - Best of the Northwest KING 5

We love this place! This time, we're not doing the "two seatings" thing: you're welcome to party with us all night! Bring friends, and make reservations NOW because this will SELL OUT!

Details soon!
You Need a T-Shirt!
Links
Check out some artists I've played with, DJs who dig my tunes, hip venues, and things I think are cool.
Shannon Castle Art
Deep Well Sessions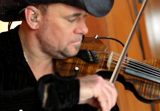 Watch "Streets of Inwood,"
from The Deep Well Sessions.
Deep Well Sessions
Two Disc Set
The Deep Well Sessions are a new idea. I went into the studio, solo, and recorded 19 songs in 2 days at Deep Well Studio in Woodinville. Each song was captured by a four-camera video shoot as it was being recorded so people can see how the recording was made. One take. Every time. Check it out!
"To call this two-disc release expansive is a massive understatement. […] Arrangements that will simply make your brain explode."
Available both as downloads and physical CDs!

CD

Digital Download

Deep Well Sessions
Disc 1
Deep Well Sessions
Disc 2
Deep Well Sessions
Both Discs! (special price)
Disc 1 Tracks—click to listen or purchase for download from Bandcamp!
Disc 2 Tracks—click to listen or purchase for download from Bandcamp!