Newsletter
Get the latest news and show info via email! Sign up for the free newsletter:
Calendar
«
December 2017
»
S
M
T
W
T
F
S
26
27
28
29
30
1
2
3
4
5
6
7
8
9
10
11
12
13
14
15
16
17
18
19
20
21
22
23
24
25
26
27
28
29
30
31
1
2
3
4
5
6
Want a little Castle magic at your next event? Get in touch.

10th Annual Celtic Christmas Celebration
Port Angeles Performing Arts Center
304 East Park Ave
Port Angeles, Washington
A benefit for the Port Angeles Performing Arts Council
Ticket info!

MATINEE PERFORMANCE
Presented by the Juan de Fuca Festival for the Arts

Featuring: the Seattle Irish Dance Company, Mac MacDonald as Santa Claus, Veronica and Pamela from the Seattle Opera, and performances by the amazing Port Angeles High School Orchestra, Choir, and Band. (I'm not kidding—they're really really amazing!)
Links
Check out some artists I've played with, DJs who dig my tunes, hip venues, and things I think are cool.
On Facebook?
Follow me on Facebook and check out exclusive pictures, comments from people who come to the shows, and more!
Captive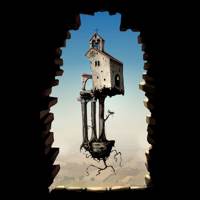 Captive was voted one of the top five albums of the year (contemporary instrumental album/electric) by readers of Sounds of Seattle magazine, and nominated for a 2000 SAMIE (Seattle Area Musical Innovation and Excellence) award in the Best Contemporary Instrumental Album/electric category.
In the 70s and 80s, Shadowfax forged a union between fusion and world music. Now the Guarneri Underground is picking up that cue. Led by the twin violins of [Geoffrey Castle] and John Schussler, The Guarneri Underground changes clothes at a global bazaar, donning middle-eastern dumbeks and and African cross-picked guitar on "Big Island," and the Australian didgeridu and African talking drums on the hypnotic "Bloodmoon." In addition to his violin, Schussler doubles on bouzouki, guitars, flute, and all kinds of African-Asian percussion. Not all the Underground's songs are an ethnic stew, however. "Mango Twister" is a gentle ballad, while "Assisi" gets into a cyclical groove that recalls Jean-Luc Ponty. The Underground's fusion roots are readily apparent when bandmates crank up the wah-wah pedal on "Bathers as Asnieres" and "Captive," conjuring images of Ponty, Jerry Goodman, and the best from fusion's halcyon days."
— Billboard Magazine, December 16, 2000
Tracks — Click to listen or purchase for download from Bandcamp!
Personnel
Geoffrey Castle - electric and acoustic violin
John Schussler - electric and acoustic violin, guitar, bouzouki, piano, dovyanka, cedar flute, zarb, dumbek, udu, doira, bendir, percussion
Mikel Rollins - bass, saxaphone
T.J. Morris - drums, congas, percussion
Mohammed Shaibu - djembe, talking drum, percussion
Album cover by Don Barnett