Newsletter
Get the latest news and show info via email! Sign up for the free newsletter:
Calendar
«
February 2018
»
S
M
T
W
T
F
S
28
29
30
31
1
2
3
4
5
6
7
8
9
10
11
12
13
14
15
16
17
18
19
20
21
22
23
24
25
26
27
28
1
2
3
4
5
6
7
8
9
10

Scottsdale, Arizona

Want me to come to your school? It's easy! Just contact my friends at www.AcademicEntertainment.com!


Friends of St. Patrick Annual Dinner
Seattle, Washington

Want a little Castle magic at your next event? Get in touch.
Links
Check out some artists I've played with, DJs who dig my tunes, hip venues, and things I think are cool.
Shannon Castle Art
Deep Well Sessions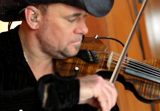 Watch "Streets of Inwood,"
from The Deep Well Sessions.
Feed Your Need
Use an RSS reader? The Geoffrey Castle RSS feed always has the latest list of upcoming shows!
March 11, 2015
Welcome to the St. Patrick's Update Edition of
The Geoffrey Castle Newsletter
Get your Irish Up!! Don't miss these concerts: it's my 10th Annual St. Patrick's Celebration Tour!
There are still some tickets available for the concerts Thursday in Concrete WA, and Saturday at the Kirkland Performance Center, and everyone over 21 is welcome to pack the 7 Cedars Casino this Friday!
Download your Irish music right now at music.geoffreycastle.com!
DOWNLOAD STORE
Buying CDs is, like, so 90's, right? That's why I've got my own download store with WAY more titles on it than are available on iTunes. iTunes has TWO of my recordings. My Download Store has ELEVEN! Listen to the WHOLE song before you buy. Audiophile? Choose uncompressed WAV audio instead of mp3. Can't do that on iTunes... just type in: Music.GeoffreyCastle.com and check out some amazing music you won't find anywhere else...
Here's the schedule, and there's some amazing news for those of you brave and patient enough to read all the way to the bottom of this newsletter!
Here's The Schedule
St. Patrick's Day celebration with the All Star Band and Special Guests!
I'm bringing my St. Patrick's Celebration to 7 Cedars! Waaa-Hooo!
This is where it all began, TEN YEARS ago. Come celebrate the 10 Year Anniversary of my St. Patrick's Celebration, with J.P. Hennessy (from Ireland), The Seattle Irish Dance Company, The ALL STAR BAND, and the King County Firefighters Pipe and Drum Band! Celebrate!
Duo performance with JP Hennessy!
Bring a little Castle magic to your next event! Get in touch!
We'll be at the Wilde Rover Irish Pub in Kirkland.
You should be too.
Details coming soon!
Two free shows, Friday and Saturday from 6–9pm!
Experience the dizzying, intoxicating combination of the music of Geoffrey Castle and the art of Shannon Connor Castle in a beautiful little gallery surrounded by miles of blooming tulip fields!
... and then March is over and April starts and things get really crazy with trips to Vegas, California, NY State, Michigan, and more!
♥You read all the way to the bottom of this newsletter! Wow! I love you for that!
So now that we've gotten all that schedule stuff out of the way, I am really happy that you're here with me because I want to announce to you, and the world, that I am now a part of Arena Music Promotion - otherwise known as the future of the music business! And apparently the future includes releases on high-grade audiophile quality VINYL! Look for an actual ALBUM from me soon!
Arena Music Promotion (AMP) is a music production and promotion company based in Seattle, Washington, with connections around the world. I am thrilled to be working with this new team because they have such a fresh approach:
building a reputation for quality experiences through the development of artists, events, and recordings across all musical genres
invested in artist development and branding through events, record and video production and promotion, and concert and tour booking
committed to providing talent (hey, that's me!) with all the necessary support and tools, including graphic design, merchandising, and social media campaigning to ensure they achieve their goals
records are released on vinyl through our sister company, My Vinyl Revolution, based out of Sydney, Australia
I am in pre-production on a new recording project right now, and I can't wait to put the needle on the record, thanks to Arena Music Promotion!
They have a Facebook page. Go and like them on Facebook for updates on concerts, album releases and lots more!
Whew. The future is so bright, I gotta wear SHADES, man! Please share this newsletter with your friends, circles, and other co-conspirators and I'll see you soon!
Sláinte
Geoffrey Castle